What Can We Expect From The 2015 Ram 3500?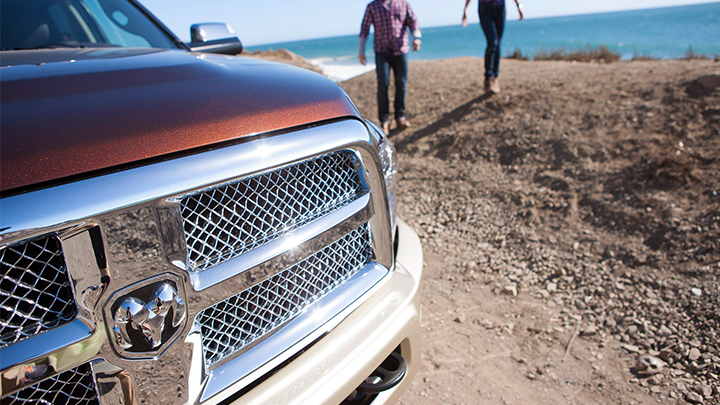 In case you haven't heard, the 2014 Ram 1500 was recently named Motor Trend's Truck of the Year. With such a prestigious honor to build upon, we at Gurnee Dodge near Antioch can't help but wonder what this might mean for the future of the Ram lineup. As we look forward to the 2015 model year, a lot of things remain uncertain about what these vehicles might be able to do. Will Ram continue its winning streak with its bigger heavy-duty rigs?
It looks like it. Ram is currently the fastest-growing manufacturer of pickup trucks in the United States, and their aggressive introduction of new vehicles alongside their relentless upgrading of classics does not seem to be putting any kind of wrinkle in their ability to improve their heavy-duty monsters.
The Future of Ram Trucks
The current Ram 3500 has undergone dramatic changes in the past two years. In 2013, it received an upgrade to the front suspension, a 3-link coil system, and a 50,000 psi frame. The engine was a 6.7L Cummins turbodiesel engine capable of producing 850 lb-ft of torque paired with an Aisin six-speed transmission. The 2014 Ram 3500 is available with the 6.7L Cummins turbodiesel, 5.7L Hemi, or 6.4L Hemi V8 engine that churns out 410 hp and 429 lb-ft of torque. Both of the engines feature the same 5-year/100,000-mile warranty, a testament to the faith Ram has in their durability. The 2014 Ram 3500 features leaf-spring suspension and airbag support as well. All of these features put Ram, essentially, in a class of their own, from the half-ton class to the new Ram ProMaster commercial vans.
Learn More at Gurnee Dodge
But so little is known about the 2015 Ram 3500. All knowledge right now is speculative, gleaning information about the momentum of the brand and innovations on past models. If you're interested in the Ram 3500, or you want to stay on top of the information released about the 2015 vehicles, then get in touch with us at Gurnee Dodge in Gurnee, IL. Contact us via our online form, stop by the dealership in Gurnee near Antioch, or call us at (866) 591-4275.